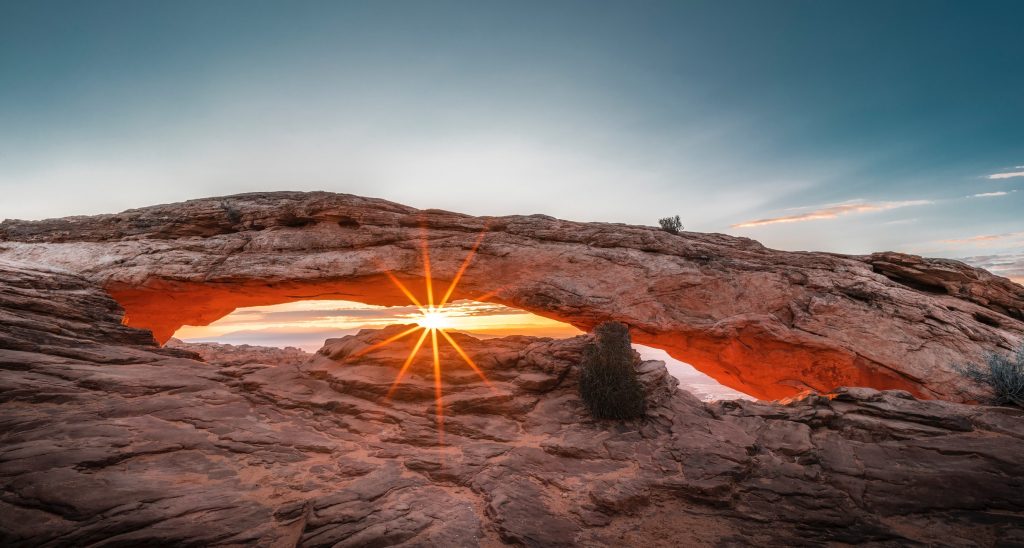 Skip the blockbusters this year and head for these just-as-beautiful expanses.
Yellowstone and Yosemite deserve spots on your Wanderlist – and for good reason! – but there are so many more wide-open spaces, beautiful trails, and gorgeous vistas ripe for discovery within the U.S. National Park system (more than 52 million acres across 63 parks, to be exact).
If you're ready to take in the great outdoors this summer, but wary of the crowds that may be waiting there, consider these ten underrated national parks instead.
Here's what not to miss at each, plus a few pro tips for how to experience them.
Badlands National Park | South Dakota
Best For: Fossil hunting with the family.
Highlights: Spot bighorn sheep, bison, and prairie dogs in the grasslands and canyons of Badlands National Park, which got its name from the Indigenous Lakota, who were inspired by the area's rugged terrain. Families can hunt for fossils along the arid Castle Trail and learn about the area's Native American history at the White River Visitor Center. Bonus: Badlands trips are easily combined with visits to nearby Mount Rushmore, a 90-minute drive away.
Get There: We can create a customized trip to the park for you!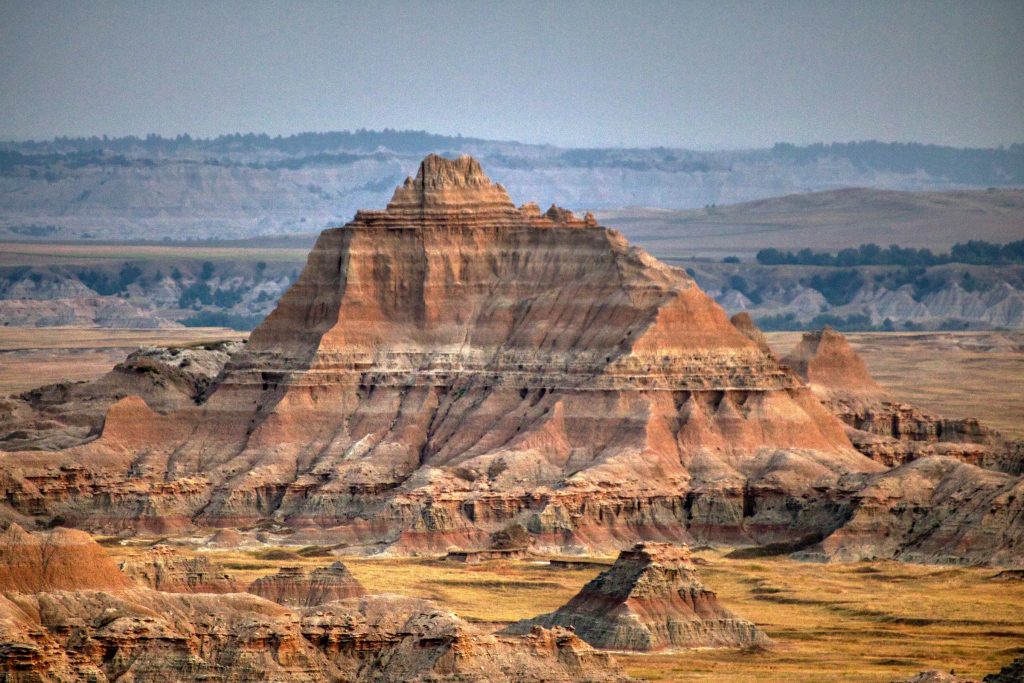 Big Bend National Park | Texas
Best For: Scenic drives through the desert.
Highlights: Named for its location along the curve of the Rio Grande in southwest Texas, Big Bend is one of the country's largest national parks. This 1,252-square-mile expanse, which encompasses the Chisos Mountains in their entirety and parts of the Chihuahuan Desert, is best explored by car – more than 100 miles of paved roads cut through its otherworldly landscape. Plan to arrive at Santa Elena Canyon just before sunset for some of the park's most coveted photo ops.
Get There: We can create a customized tour through Big Bend, led by a private guide.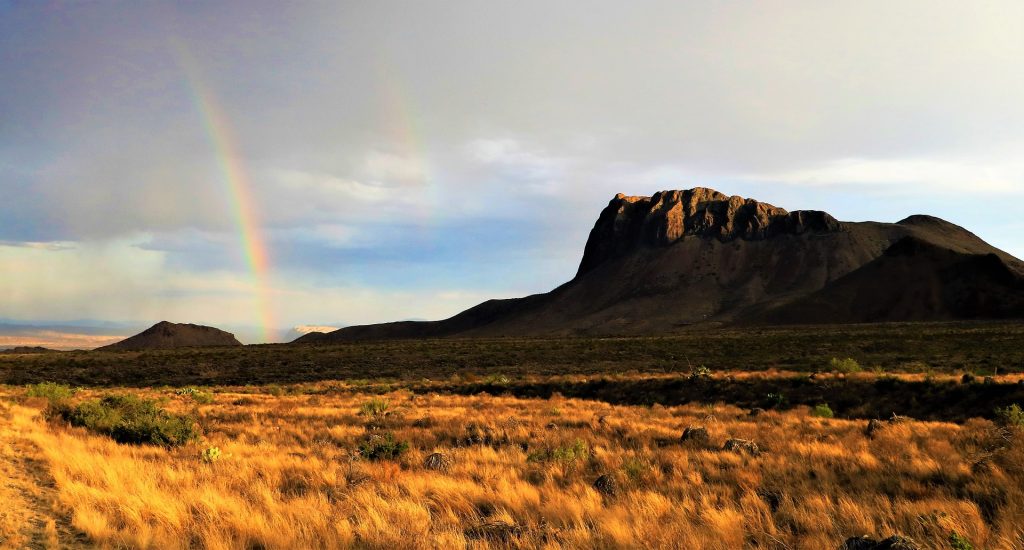 Biscayne National Park | Florida
Best For: Spending time on (and in) the water.
Highlights: An hour's drive south of Miami, the offshore Biscayne National Park is 95 percent water – making canoeing and kayaking through mangrove forests and snorkeling and diving near coral reefs its prime activities for visitors. We can arrange a boat charter to Elliott Key, the park's largest island, or head out on a paddling or sailing excursion with the Biscayne National Park Institute.
Get There: Most travelers visit Biscayne on a day trip from Miami. On Brickell Key, the 326-room Mandarin Oriental, Miami is home to some of the city's biggest suites, an infinity-edge pool, and a restaurant featuring Peruvian bites from chef Gastón Acurio. Our clients receive breakfast daily, a $100 dining credit, and more.
Canyonlands National Park | Utah
Best For: White-water rafting.
Highlights: Utah's largest national park, the 527-square-mile Canyonlands comprises four districts: Needles (known for its colorful rock spires), Island in the Sky (and its flat-topped mesas), the Maze (home to remote canyons), and Rivers (aka the Green and Colorado, which carved out this desert landscape thousands of years ago). Don't leave without a paddle through Cataract Canyon's rapids on the Colorado River.
Get There: Backroads' five-day walking and hiking tour hits both Arches and Canyonlands national parks, before finishing with a visit to the Colorado National Monument. Departures: Any day through November 7, 2021.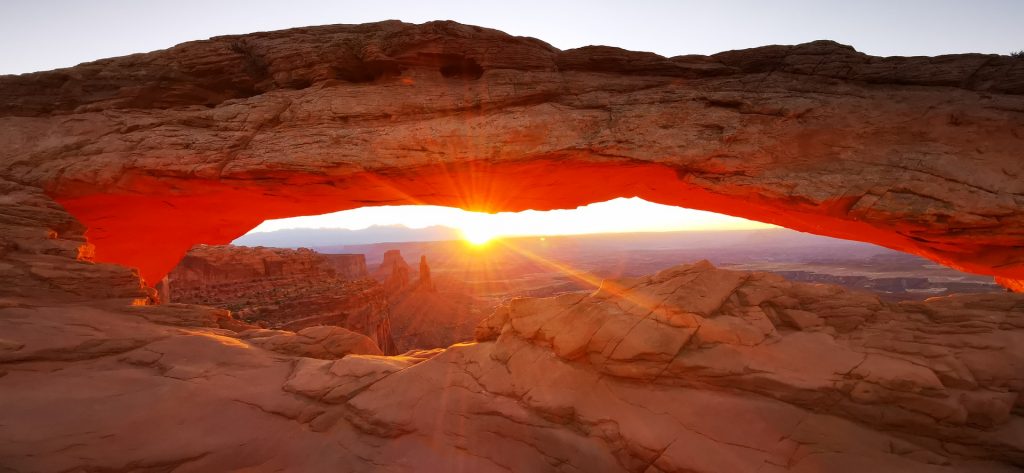 Channel Islands National Park | California
Best For: Taking a break from the city.
Highlights: Eleven miles off the coast of Santa Barbara – and accessible only by ferry, plane, or private boat – Channel Islands National Park consists of five small islands dotted with clifftop lighthouses and offshore sea caves and kelp forests. On Santa Cruz Island, travelers can snorkel off the coast of Scorpion Beach or hike through the Scorpion Valley while keeping an eye out for pint-size island foxes that emerge during the summer months as the young pups mature.
Get There: Guests of The Ritz-Carlton Bacara, Santa Barbara can visit the Channel Islands on a yacht excursion arranged by the resort. After a full day of exploring, retreat to the 358-room resort's blufftop winetasting room, which features a rotating menu of pours from local vineyards. Our clients receive breakfast daily, a $100 resort credit, and more.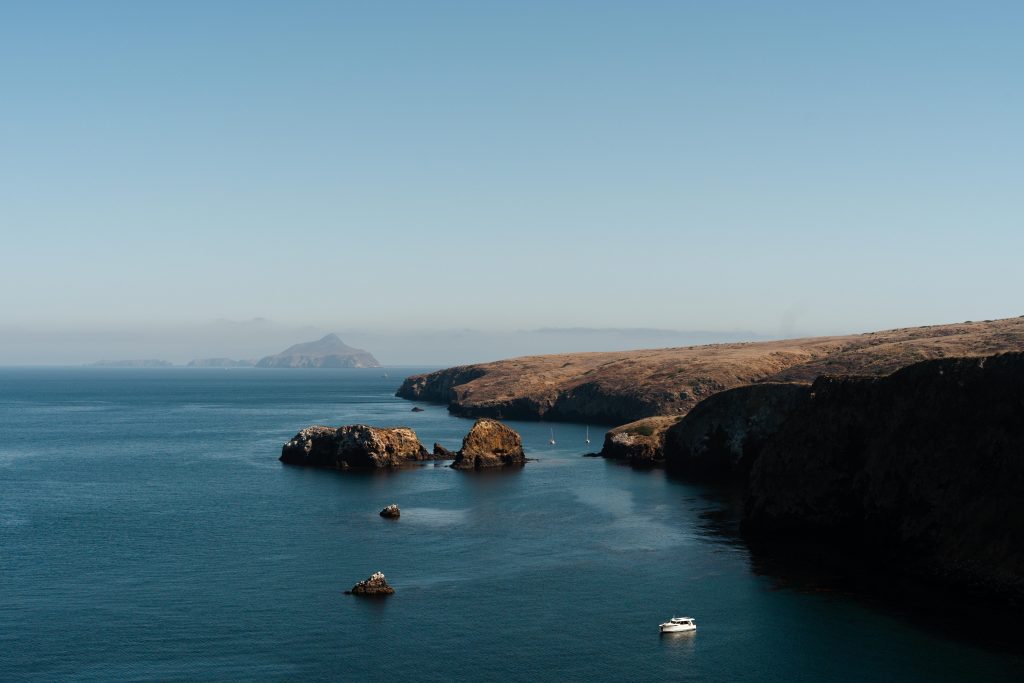 Congaree National Park | South Carolina
Best For: Backcountry canoeing.
Highlights: Two hours northwest of Charleston, Congaree and its 27,000 acres of parkland (with 11,000 acres of old-growth floodplain forest) are recognized as an International Biosphere Reserve. To spy wildlife (including red-tailed hawks, barred owls, and bobcats), go canoeing down Cedar Creek in the park's backcountry. Your travel advisor can work with local outfitters to arrange rentals and private tours.
Get There: Day-trip to Congaree from Charleston, where home base is the 434-room Charleston Place, a Belmond Hotel. Pro tip: A float in the hotel's saltwater pool makes for a refreshing end to a South Carolina summer day. Our clients receive breakfast daily, a $100 dining credit, and more.
Crater Lake National Park | Oregon
Best For: Cycling.
Highlights: Formed 7,700 years ago after the eruption and collapse of Mount Mazama, Crater Lake is the country's deepest – and arguably bluest – lake. Naturally, the body of water is the park's main draw, but beyond it, black bears, elk, and spotted owls make their homes in the immense old-growth forest. Lake views abound, but the only way to head down to the water for a swim is via Cleetwood Cove Trail. Fair warning: At 1.1 miles, going down is relatively easy, but with 700 feet of elevation gain, expect to huff and puff on the way back up.
Get There: DuVine Cycling + Adventure Co.'s six-day bike tour through Oregon includes a spin on Crater Lake National Park's 33-mile Rim Drive. Other highlights: pedaling along the West Cascades Scenic Byway and an overnight in the Western-themed town of Sisters. Departures: Any day through August 20, 2022.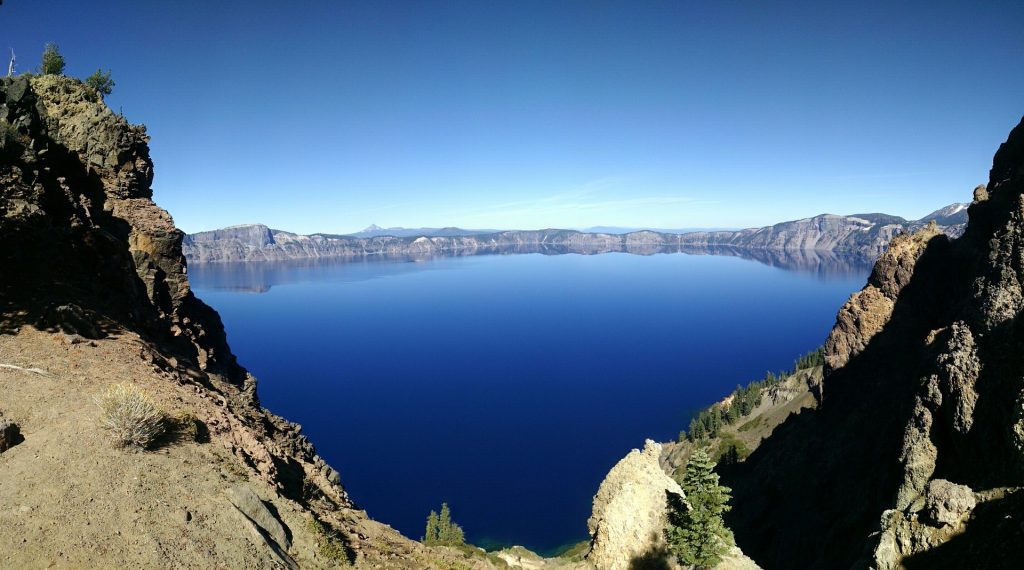 Haleakala National Park | Hawaii
Best For: Catching epic sunrises.
Highlights: Mark Twain called watching the sunrise from the 10,023-foot summit of Maui's Haleakala "the most sublime spectacle I have ever witnessed." While the dormant volcano may be the centerpiece of the eponymous park (and a pre-dawn trek is a must), the surrounding coastal forests are also worth a visit. Bird-watchers will especially enjoy spotting endangered nene (Hawaiian geese), honeycreepers such as the bright-red 'I'iwi, and Hawaiian short-eared owls.
Get There: Check into the 383-room Four Seasons Resort Maui at Wailea and get rewarded for giving back: Guests who complete a three-hour beach cleanup with the Pacific Whale Foundation receive a $250 resort credit for their current stay. Our clients receive breakfast daily, a $100 dining credit, and more.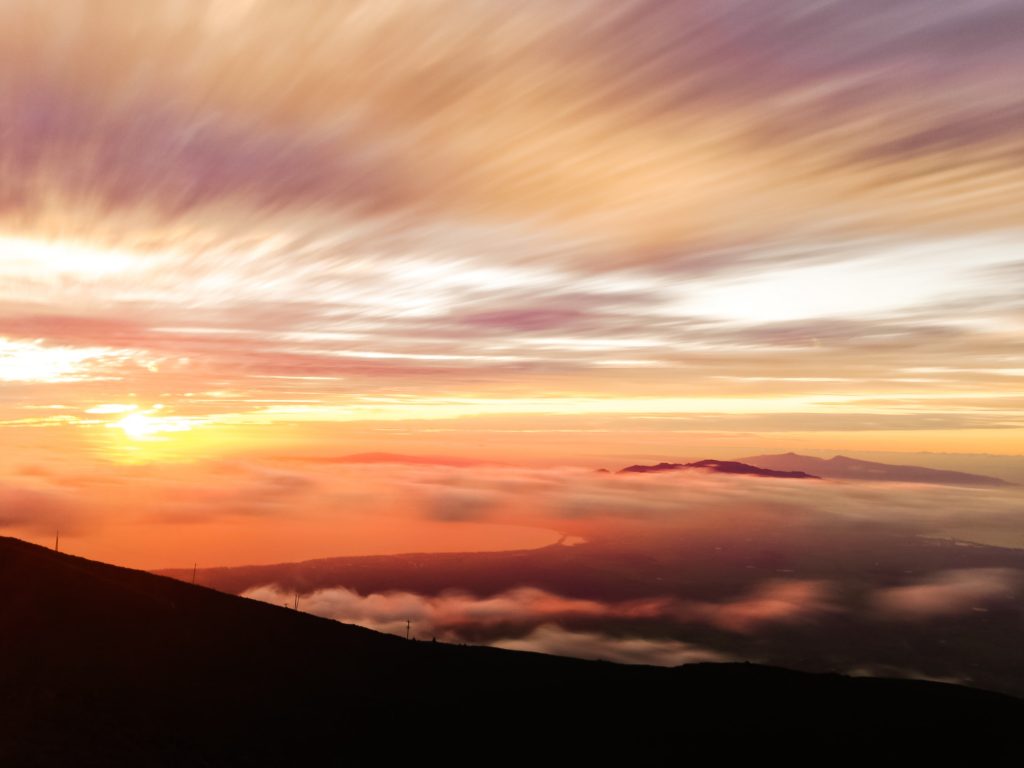 Kenai Fjords National Park | Alaska
Best For: Spotting bears and whales.
Highlights: The showstopper of this isolated park at the edge of southern Alaska's Kenai Peninsula is the Harding Icefield, a 700-square-mile ice cap that spawns more than 30 glaciers. From the Exit Glacier Nature Center, travelers can hike up to the icefield – it's a strenuous climb, with a 3,000-foot elevation gain over four miles. The reward? Incredible views and a solid chance of seeing black bears. And in the icy waters surrounding the park, travelers can spy whales, porpoise, dolphins, and seals.
Get There: Kayak, hike, and bike on Austin Adventures' six-day tour of the Kenai Peninsula, which includes a full day at the Harding Icefield. Departures: Multiple dates, June 6 through August 15, 2021.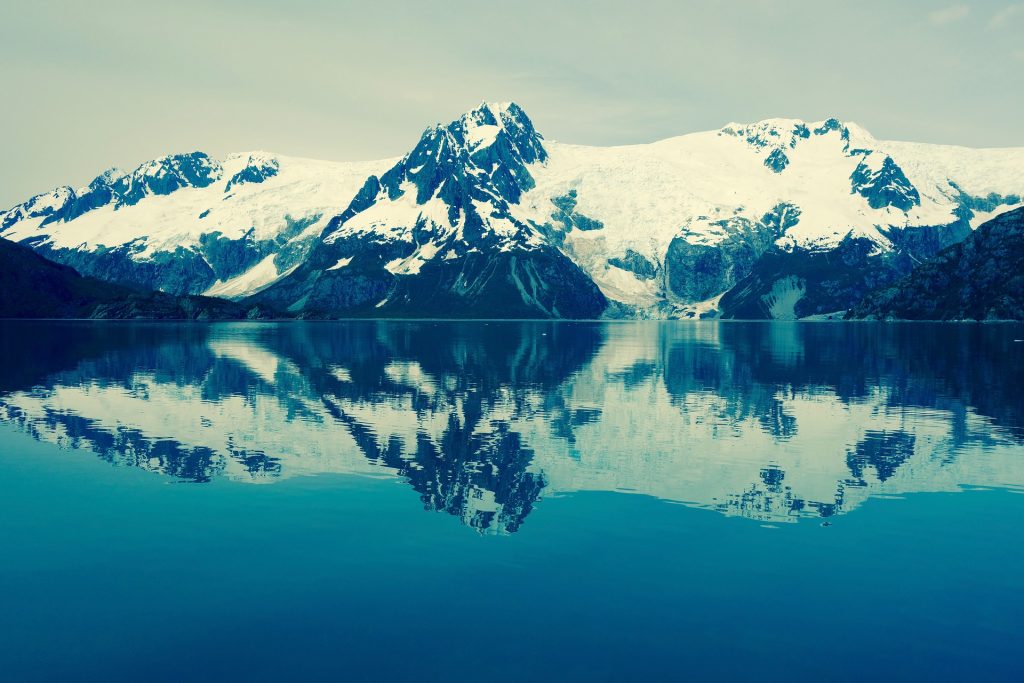 Saguaro National Park | Arizona
Best For: Wildflower lovers and wellness seekers.
Highlights: Travelers will find plenty of its namesake cactus – along with stunning desert landscapes and surrounding mountain vistas – in Arizona's Saguaro National Park, which is split into two sections, on either side of Tucson. The park is known for its network of hiking paths: Look out for petroglyphs along the Signal Hill Trail or, for a pretty payoff, hike the five-mile Hugh Norris Trail to the top of Wasson Peak.
Get There: Guests of the all-inclusive, 191-room Canyon Ranch, Tucson – located 16 miles from the entrance of Saguaro National Park East – can embark on guided bike tours of the park, then return for treatments at the wellness resort's 80,000-square-foot spa. Our clients receive all meals, a $100 resort credit, and more.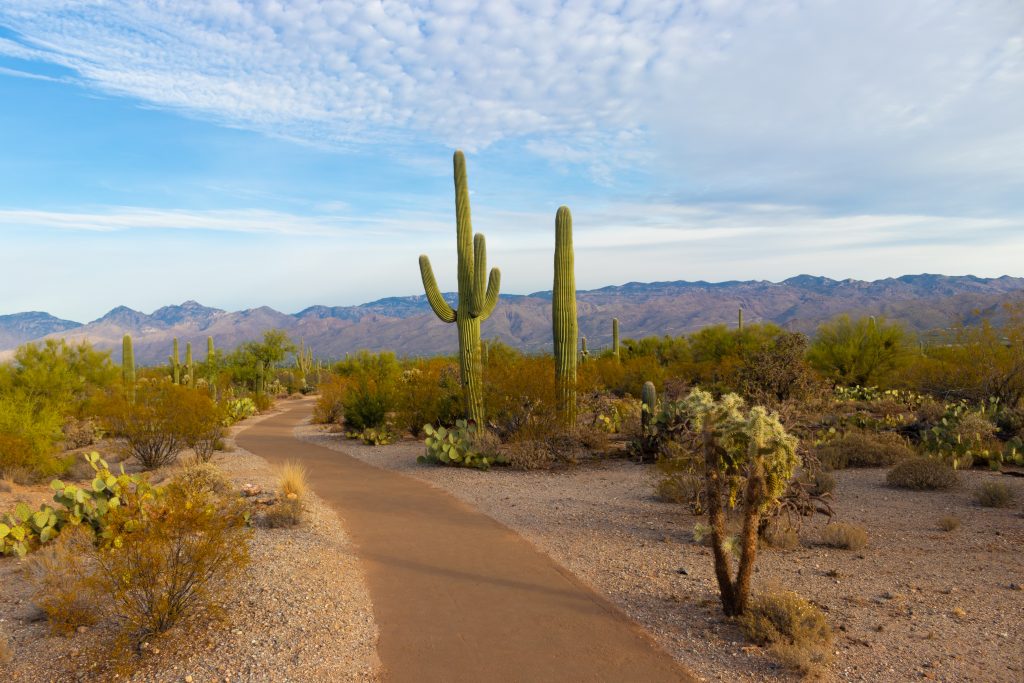 Piqued your interest? Just reach out to us to plan your summer adventure!
mailto: denise@luxurytraveladventures.com
*Story by Tanvi Cheeda and originally published on Virtuoso.com