Adventure Effortlessly with Immersive Travel Experiences-
Every itinerary I plan is tailor-made for my clients, built from the ground up to speak to their specific style and travel dreams. 
And—every itinerary overflows with immersive experiences that engage all the senses. Experiences grounded in a sense of place, that my clients can't find anywhere else, and that ensure they're being wowed every day of their journey. 
What does "wow!" travel look like?
Explore the Trip Ideas below to get a taste of what's possible when you embark on a personalized, immersive journey designed by Luxury Travel Adventures: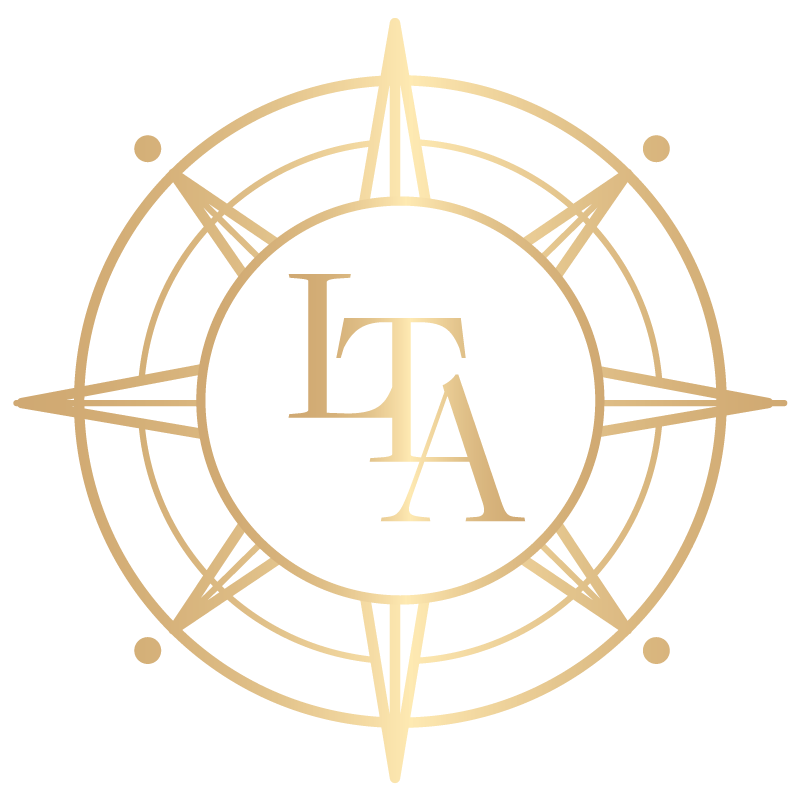 One of our family's very best vacations was a road trip through the American Southwest.  Whether you are from the East Coast or West Coast, it looks like nothing you've ever seen.  The wide-open spaces and gorgeous scenery are literally jaw-dropping. But there's more to America!  From the shores of Cape Cod and New England to the bountiful interior to the Pacific Coast, America offers something for all of us.  
AMERICA'S NATIONAL PARKS:  From Arches to Acadia, from Yosemite to Yellowstone to Grand Canyon to Badlands to the Appalachian Trail and more, the United States has a treasure trove of natural beauty just waiting to be discovered, along with many outdoor adventure activities such as hiking, biking, kayaking, rock-climbing and horseback riding for all ages.  Some  states like Utah have several national parks that make a grand road trip a very real possibility if  you are up for the adventure!
CAPE COD/NEW ENGLAND:  Here, the Atlantic Ocean crashes on a coastline strewn with quaint harbors, windswept beaches, glorious dunes and blinking lighthouses. Explore Cape Cod National Seashore, bike past cranberry bogs on the Rail Trail or saunter around Sandwich, the Cape's oldest town. Many areas are architectural and culinary gems – full of weathered shingles, whaling captains' mansions, chowder shacks and upscale dining delights.  Don't miss a platter of fried clams or a lobster roll!
CALIFORNIA:  The Golden State's got it all:  from admiring  the ancient towering redwoods to tasting the best wines in the world, from driving the iconic Big Sur coastline to hiking the Hollywood sign, from learning to surf in Malibu to biking Venice Beach, from whale watching in the Channel islands to camping out under the stars in Joshua Tree Park to eating a double double at In-N-Out Burger, California offers an unlimited array of thrills and adventures.
Let the natural beauty, up-close wildlife, and welcoming people of this enthralling continent capture your heart forever on a luxury safari bucket-list adventure. An African safari demands an experienced advisor who's able to expertly  match  clients to the right country, lodges and camps.  Safaris are a true specialty of mine, having been on over 125 game drives myself, as well as having trekked the endangered mountain gorillas of Uganda.
South Africa: Venture off-road on a Jeep safari that finds you mere feet away from grazing buffalo and lions on the hunt—then head back to your luxury tented lodge where you'll sink into your copper claw foot tub, a luxurious soaking bath drawn by your personal butler. Enjoy 3 fab meals a day and English teatime, and cocktail hours out in the bush. Nothing like it!
Tanzania/Kenya: Stay at a mobile safari camp and follow the migrating wildebeest as they stampede through rivers, gunning past the gauntlet of gators that await them. You'll feel the ground rumble beneath you as you bear witness to one of the most hair-raising natural spectacles on earth.
Botswana: Fabulous game viewing, including the Big Five, in a country that is conservation-minded and offers a pure safari experience. Glide over the still waters of the Okavango Delta in a mokoro, a traditional dug-out canoe, to spy the hippos, elephants, and crocodiles that fringe the banks. For a high-flying perspective, take to the skies in a bush plane that will pilot you from camp to camp—one of the most thrilling ways to travel in a land without major roads.
Embark on a designed-just-for-you European journey, full of alluring experiences away from the crowds that showcase the authentic side of your destination.  We tailor for families with fun activities that engage children of all ages, as well as art, history and foodie couples who are looking for more nuanced experiences.
Rome: Everyone goes to the Colosseum, but not everyone gets to see the Hypogeum, the labyrinth of rooms below the amphitheater's floor where animals and gladiators crowded the hallways before being sent out into to-the-death battles.   And a trip to the Vatican is a MUST with your own private guide who has a Masters in Art History, and will make art treasures come alive for your kids with a scavenger hunt. 
Portugal: Sip some of the finest ports in the world in its birthplace, Porto. In a stone cellar lined with oak casks piled to the ceiling, learn to taste the subtle nuances between youthful ruby port and a golden tawny aged for three decades from a master vintner.   Explore the Douro Valley to the fairy-tale town of Sintra, to cosmopolitan Lisbon to the sun-baked Algarve.
Croatia: Paddle beneath Dubrovnik's ancient city walls in your sea kayak while on your way to a hidden cave beach where you'll snorkel through the sapphire waters. For lunch? Just-caught oysters—shucked right out of a fisherman's boat.
This isn't just any trip—this is a once-in-a-lifetime sensual escape. 
So, let's make it count with a stay at your own private paradise, in one of the world's most exclusive, exotic locales.
The Maldives: Leave your footwear back in your overwater villa for tonight's dinner. Your private butler leads you both to a deserted beach, where your table is illuminated only by lantern—and the moon above. After a meal of caught-that-day fish seared over an open flame, your lantern is extinguished so you can look up and count the constellations, scattered across the ink-black sky like strings of diamonds. 
Patagonia: Ride the iconic Route 40 highway past the Andes' jagged peaks as you marvel at the sheer, overwhelming scale of the vast wilderness. Arrive at your estancia, where gauchos await to guide you both on a sunset trail ride to your luxuriously appointed eco-lodge, an elegant haven amid the spellbinding Patagonian landscape.  
Thailand: Bond with your very own elephant—and try your best to dodge its roving trunk!—at a one-of-a-kind elephant camp in the Golden Triangle, where Laos and Myanmar border Thailand. That evening, set sail down the Mekong, stopping for a private and very romantic sunset picnic where two rivers converge and the three countries meet.
Unreal landscapes, uncommon adventures, and you only have to unpack once—
embark on a cruise that's equal parts effortless and invigorating.  These are also excellent opportunities to sharpen your photographic skills.
Antarctica:  Journey to the edge of the world on an expedition ship that cruises past jagged, mammoth glaciers and dazzling expanses of white ice. Navigate through ice floes in your zodiac to reach land—and the millions of white-bellied penguins and fur seals that roost there.   The sheer expanse of the 'White Continent' will leave you breathless!
Galapagos: Sail around this remote string of islands as your on-board naturalist shares fascinating insights into the unique wildlife that call this Pacific outpost home. Then, see that wildlife up close as you snorkel through the Galapagos' calm turquoise waters—peer down to spy sea turtles, marine iguanas, and even penguins gliding beneath you.  Walking beside mammoth hundred-year old giant tortoises will stay with you, and your children, forever. 
Arctic/Svalbard:  One of the last great wilderness areas left on Earth, this is as close as you can get to the North Pole.  With an otherworldly raw and rugged terrain that features more polar bears than people, a visit here is rich in nature-based experiences such as glacier hikes and snowmobile or huskie expeditions.  If you are looking for adventure, you've come to the right place!
Completely different than ocean cruising!  These small, intimate ships glide along historic waterways such as the Danube and the Seine, allowing you to immerse yourself  in local history with super-easy access to picturesque towns and villages.  Who doesn't love a castle?  Most river cruises inlude at least one daily excursion, also making them a great value.  And–not a smattering of seasickness!
Danube/Rhine: Hop from village to charming red-roofed village on a European cruise down iconic rivers like the Danube and Rhine. You'll roll past crenellated castles, poppy-strewn countryside, half-timbered homes straight out of a Grimm fairytale, and bike past vineyards hanging heavy with the famed white grapes of the region, like Pinot Gris and Gruner Veltliner.  Pre or Post cruise stays in Paris, Basel, Prague or Budapest provide even more variety.
Holland & Belgium "Tulip Time" Cruises: Celebrate spring in the Netherlands and Belgium when the Keukenhof Gardens and Floralia come alive. Experience Amsterdam's colorful canals, the whimsical Kinderdijk windmills and the art of Rubens and Rembrandt. Discover the timeless traditions of Delft porcelain and revel in the medieval architectural treasures of Bruges, Middelburg and Ghent. Throughout your journey indulge in Belgian chocolates, warm waffles and delicious cheeses—all while savoring the storybook atmosphere of the region.
Mekong/Vietnam: Two lively cities, Ho Chi Minh City and Hanoi, provide the perfect start and end to your incredible journey. Cruise along the Mekong, visiting rural villages, historic pagodas, local markets and a Buddhist monastery where you can witness a special blessing by monks. Indulge your inner adventurer in Siem Reap, exploring the grand temples of Angkor Wat.
AFRICA:  Looking for something a bit more exotic?  There are also specialty ships that sail Egypt's Nile and Botswana's Chobe River.  
Calling all gourmands: taste your way through delicious destinations,
exploring deeper with market tours, cooking classes, private tasting sessions, and more.
Italy: Apprentice for a day at one of the most famous butchers in the Chianti region, slicing thin slivers of prosciutto and salami—versions that never get exported to the U.S.  Learn how to make tagliatelle by hand in Bologna, and taste true Balsamic aged vinegars with a family in Modena that has been producing it for centuries.  Round out your food tour through Emilio Romagna by making and of course tasting authentic Parmesan cheese. 
New Zealand: Discover bright New World wines on the eastern coast of New Zealand's North and South Islands, where picturesque vineyards blanket the fertile valleys between the mountains and the sea. Famously sun-drenched wine regions like Marlborough and Hawke's Bay double as foodie havens—fish for your own prawns in freshwater ponds, dig into honeycomb-flaked ice cream, and kick back at a kiwi "barbie," where succulent lamb kabobs sizzle on the grill. 
South Africa: Journey along the world's longest wine trail, reveling in vineyard picnics in the Cape Winelands where you'll meet the famously homegrown Pinotage grape and enjoy stellar farm-to-table cuisine.  You'll want to drink up the view too—with jagged mountain peaks towering over neatly planted vines and stark white colonial manors, the landscape itself is a study in contrasts.  Rivals Napa & Sonoma in every way!
How Do You Yearn to Be Wowed?
Book your complimentary planning call with me below, so I can show you how I can elevate your next journey by designing a completely customized travel experience: