-Notes from my own adventure in Morocco by Denise Burcksen, owner Luxury Travel Adventures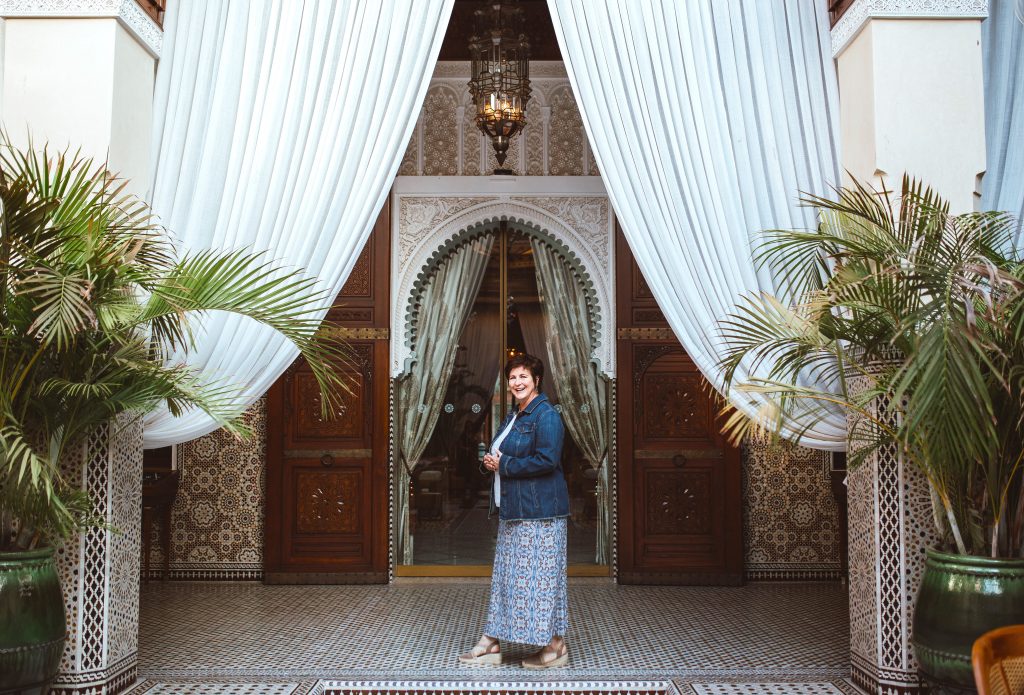 I loved Marrakech! It's a cacophony of sights, sounds, colors and smells.
I was traveling with female clients and we stayed in a two-bedroom, three-story riad at The Royal Mansour that was stunningly beautiful. Each riad (palace) has an indoor courtyard at its center with a retractable roof, and comes with your own butler who takes excellent care of you, from having a fire going in the fireplace in the living room when you get back, to popping champagne upon arrival on the rooftop terrace, where we also had our own pool.
Each riad is in very traditional design with very elaborate woodwork and tile, but features high-tech everything at the push of a button. Every TV has its own Netflix account. The bathrooms are stocked with full-size French toiletries (even makeup remover!) and Dyson hairdryers and straightners. And there is always a tray of yummy treats to munch on.
The Royal Mansour is a hotel with no hotel rooms-just 53 private free-standing riads. It was built by the King of Morocco to showcase the very best in Moroccan art and design, and it certainly delivers, with service and hospitality to match. The spa, outdoor pool, restaurants and grounds are all breathtakingly beautiful. It's a very special place to stay.
The souks and medina in Marrakech are very different than Fes, they are wider and more open. And here you will find anything you may need, from a camel head to a perfume to ironworks.
The night market in Jemaa el Fna Square is brimming with musicians, magicians, snakecharmers, hagglers and many food stalls. Our guide took us to a rooftop cafe bordering the market for some mint tea at sunset, it offered a great vantage point to see the entire market.
Bahia Palace is not to be missed! Once again, just unbelievable beauty.
The Majorelle Gardens with their signature blue gardens are synonymous with Yves Saint Laurent and the YSL Museum, which is right next door. FYI-the botanist who YSL hired to maintain the Majorelle Gardens went on to become a famous perfumer, and we took a private perfume workshop in his atelier in the Marrakech medina, making our very own signature scents. Fun!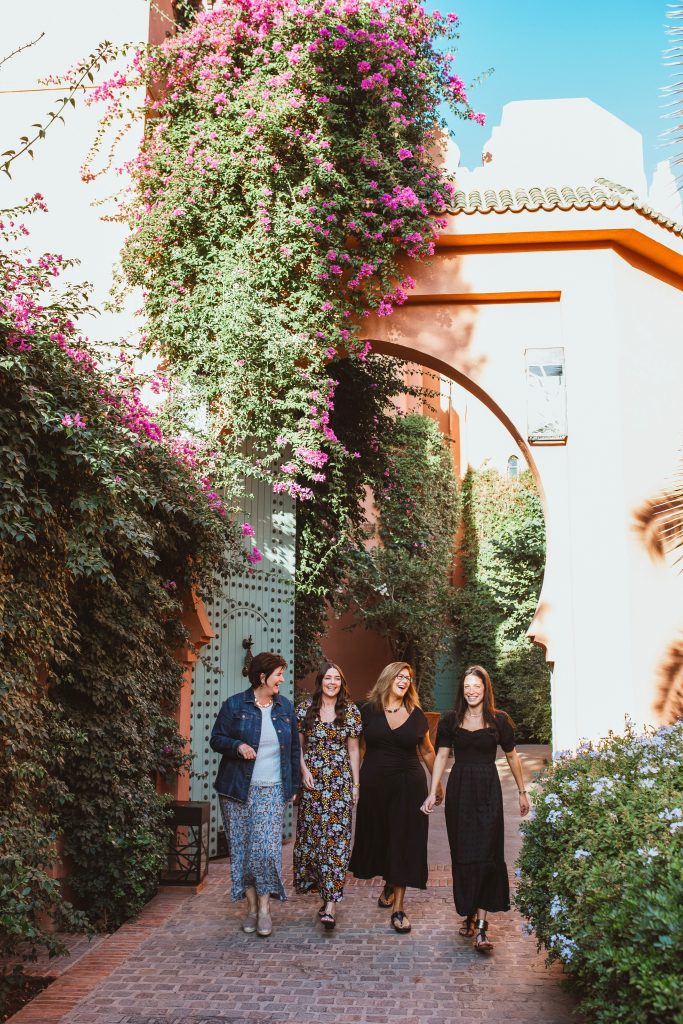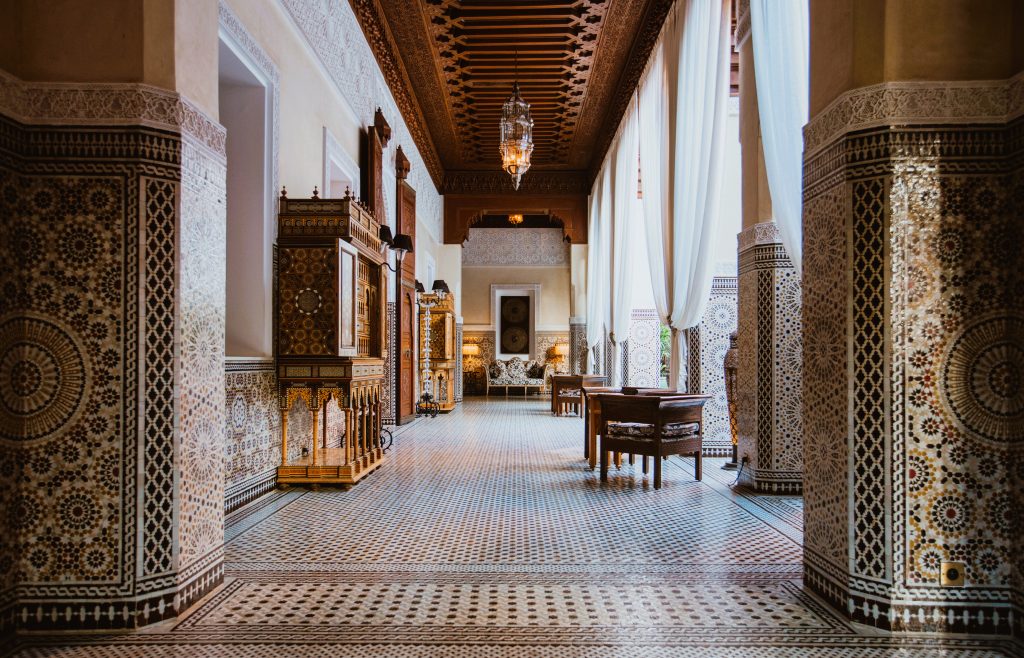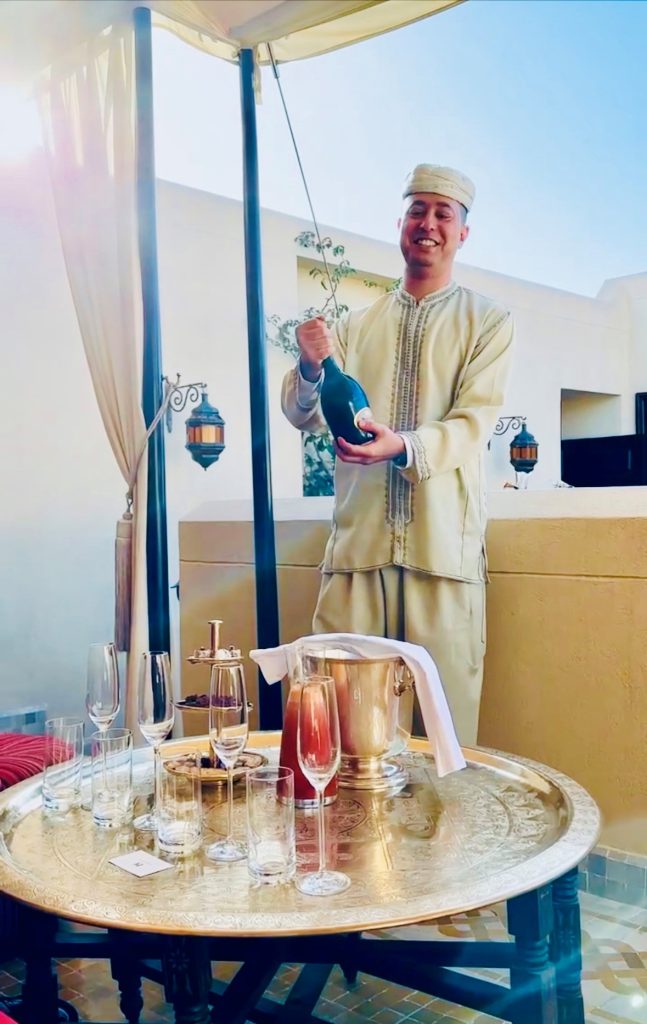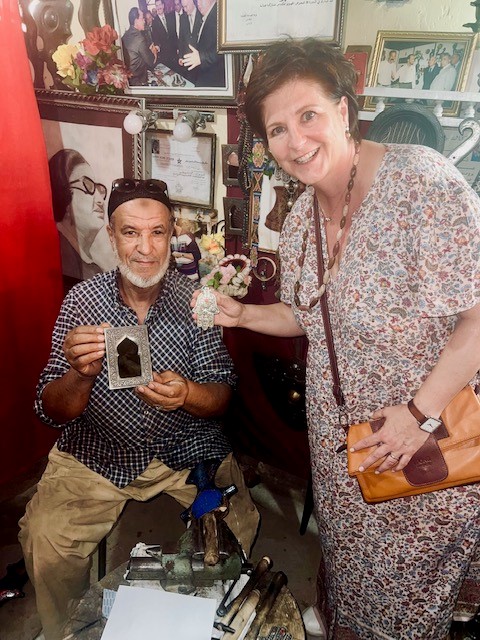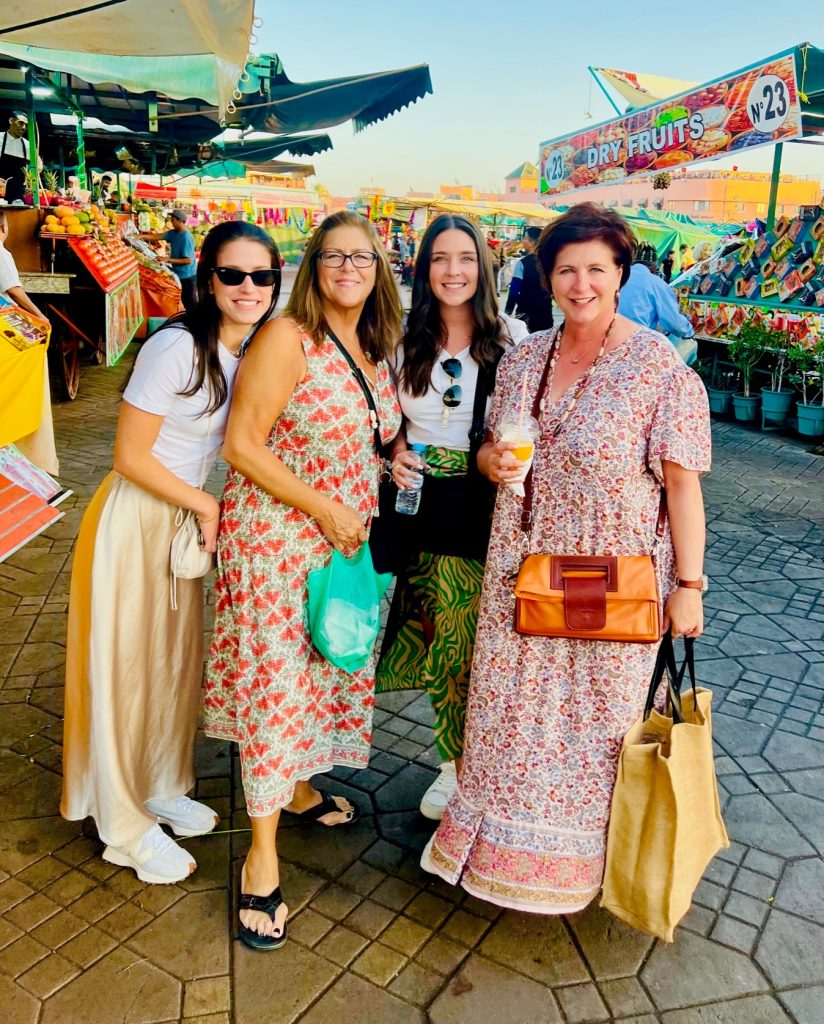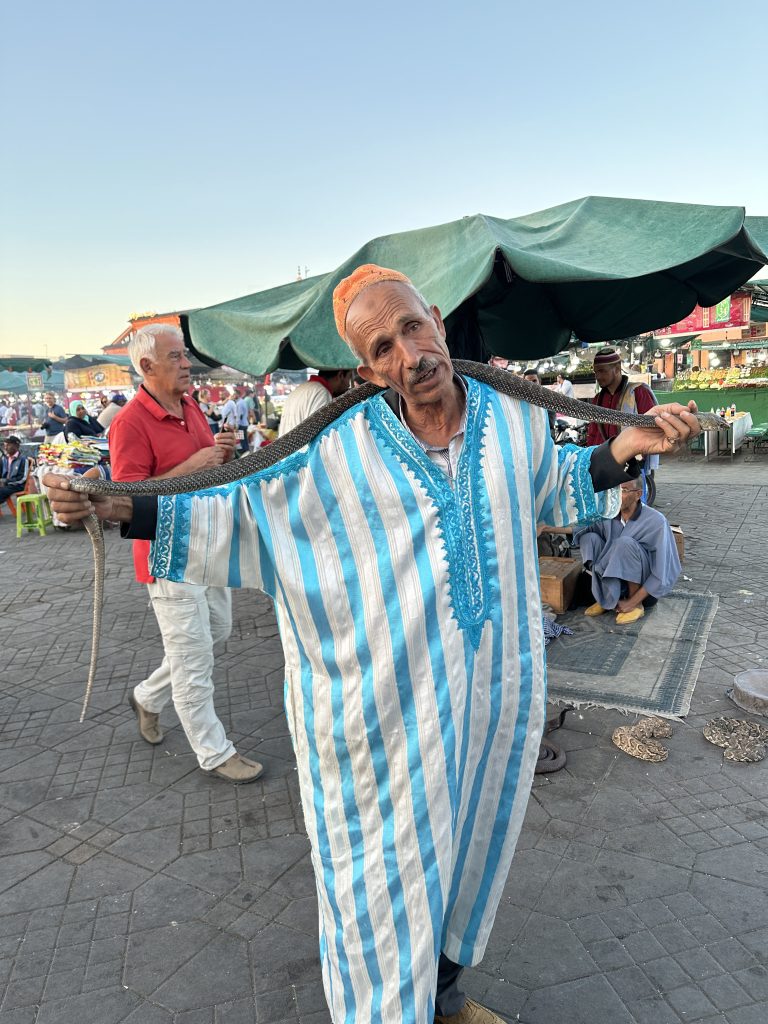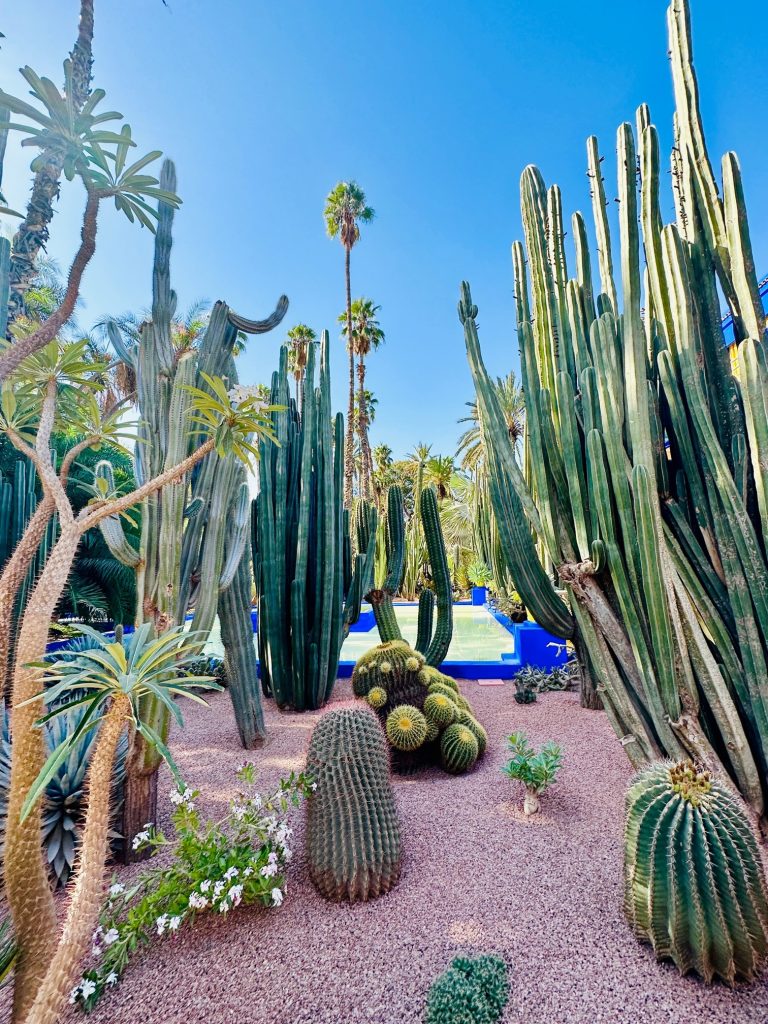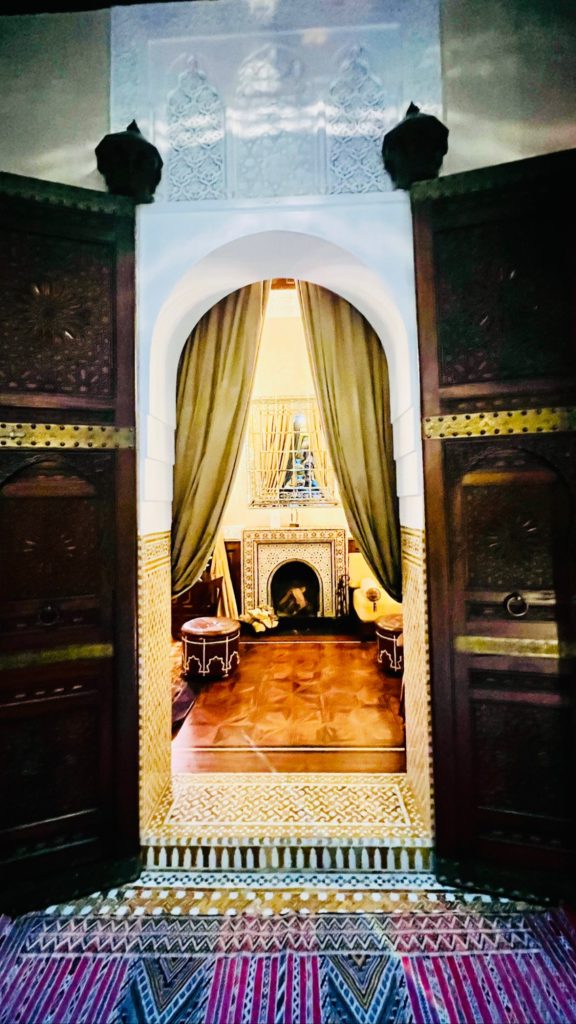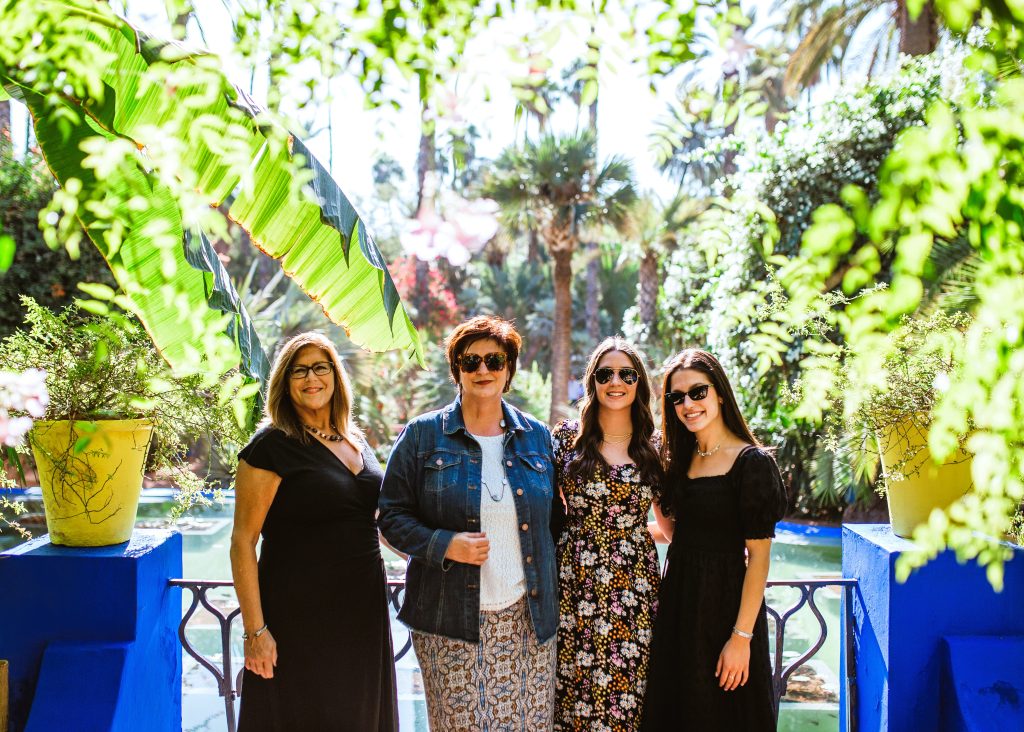 If you have any questions, please don't hesitate to reach out to me at denise@luxurytraveladventures.com