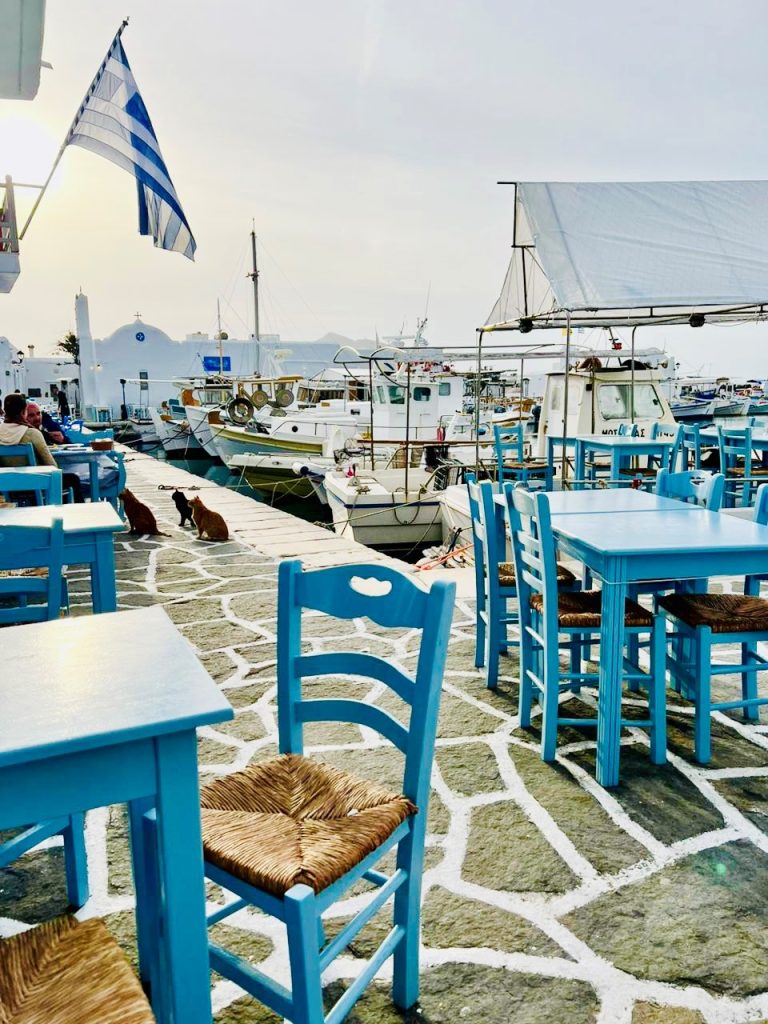 Paros is one of the Greek Cyclades and is easy to ferry to from another island such as Naxos, Mykonos or Santorini. I ferried to Paros from Mykonos, only a 45 minute ferry ride on the fast ferry.
Everyone has heard of Mykonos and Santorini, but Paros has been generating buzz for the last couple of years.
Why? Because it's a smaller, less crowded, less expensive version of Mykonos! It has the beautiful unspoilt beaches, cute shops, cafes, tavernas and clubs; cool designer hotels, and that gorgeous blue-green water to swim, fish, boat on.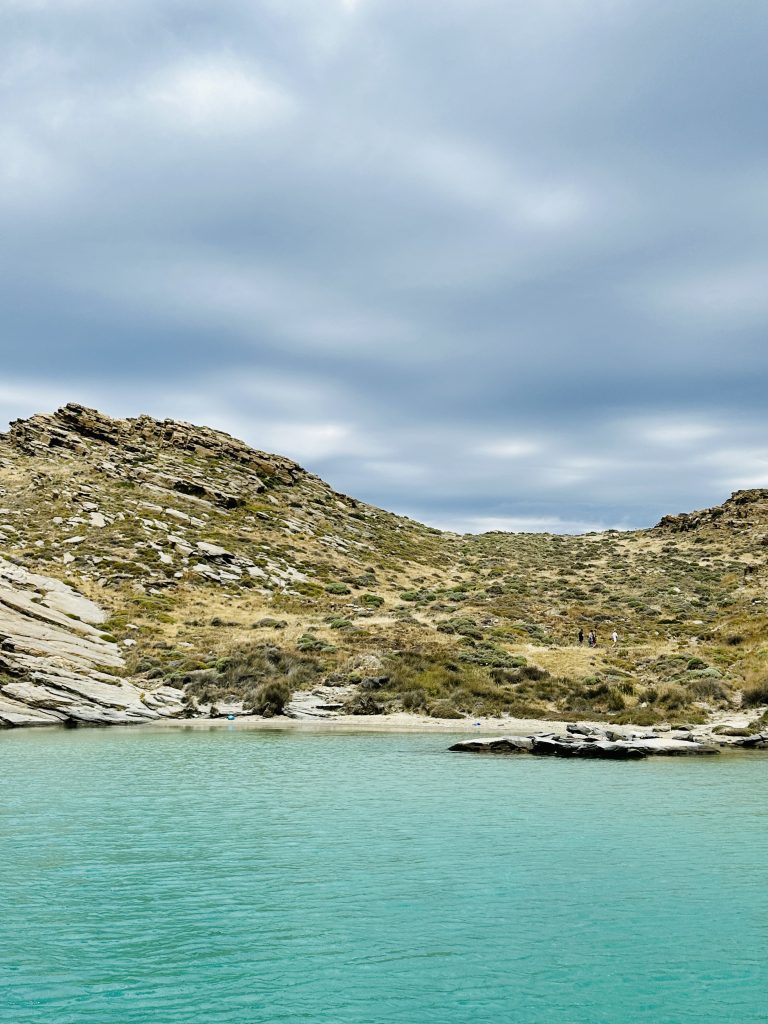 I stayed at Parilio, voted one of the best new hotels by Travel & Leisure magazine (along with it's sister property Cosme). Parilio is all white and beige and has a very understated, minimalistic clean-line design aesthetic. It's "Mr. E " restaurant has been voted best hotel restaurant in Greece and I can say that I had some fantastic food there. I imagine the pool is a scene when in high season and full swing.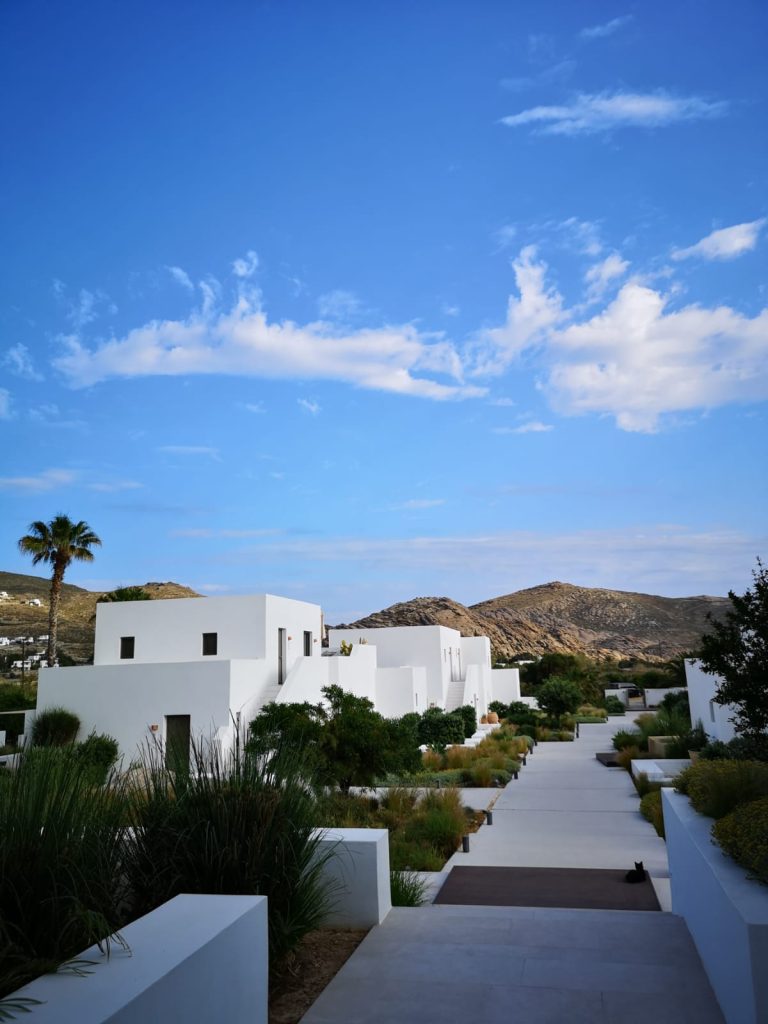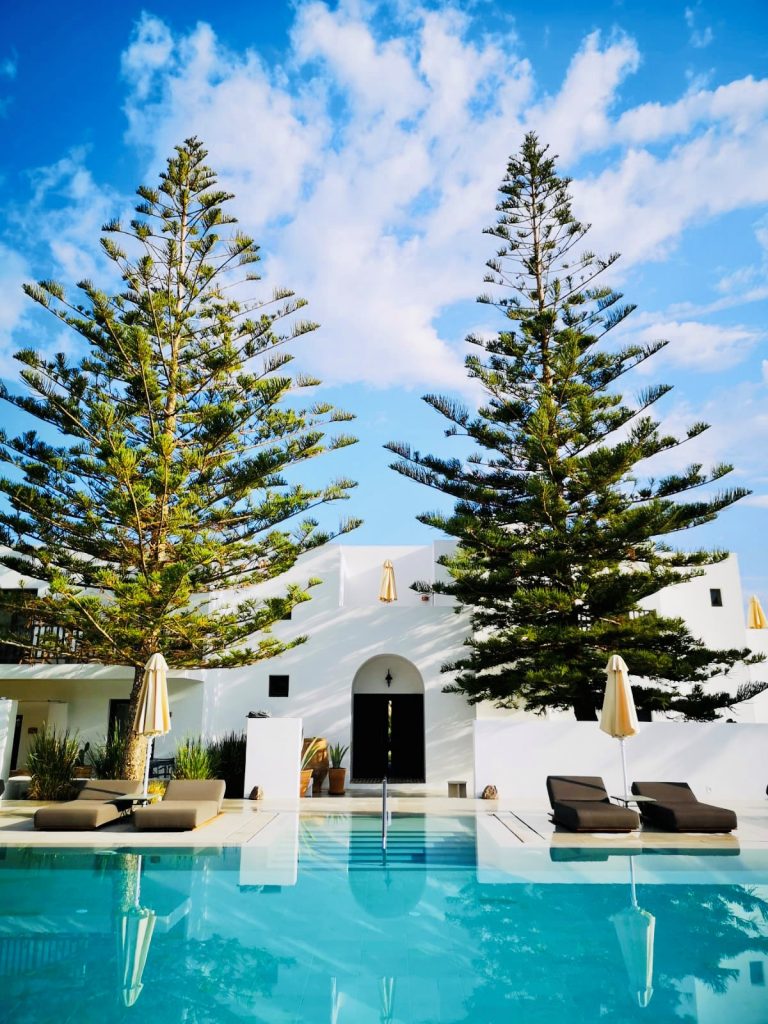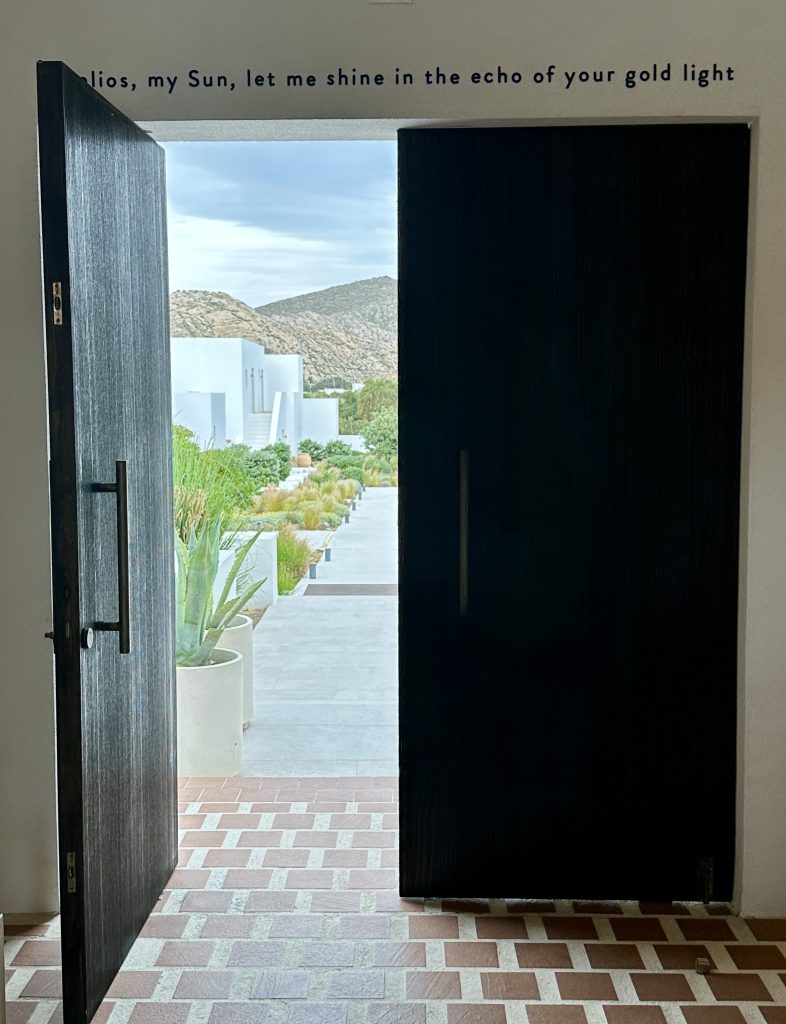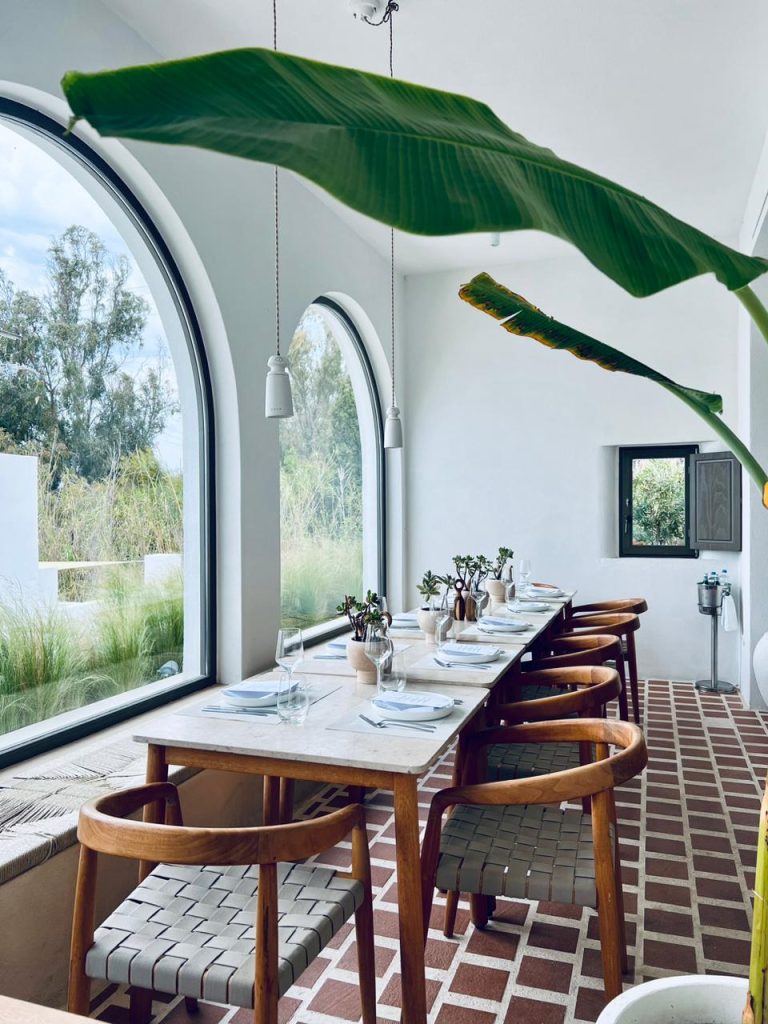 Don't miss the charming fishing village of Naoussa on the northern part of the island…it's a delight to stroll the whitewashed alleys and have a meal along the marina, and take in some nightlife.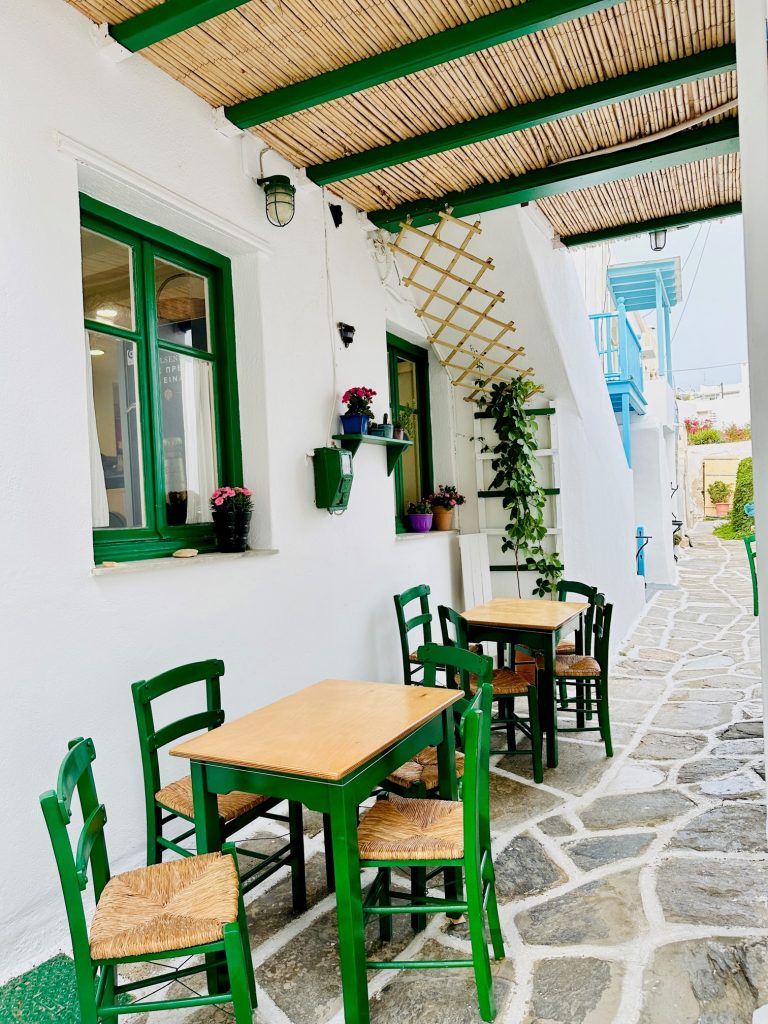 I can absolutely recommend a meal at Sigi Ikthios right on the marina. Their shrimp orzotto was insane!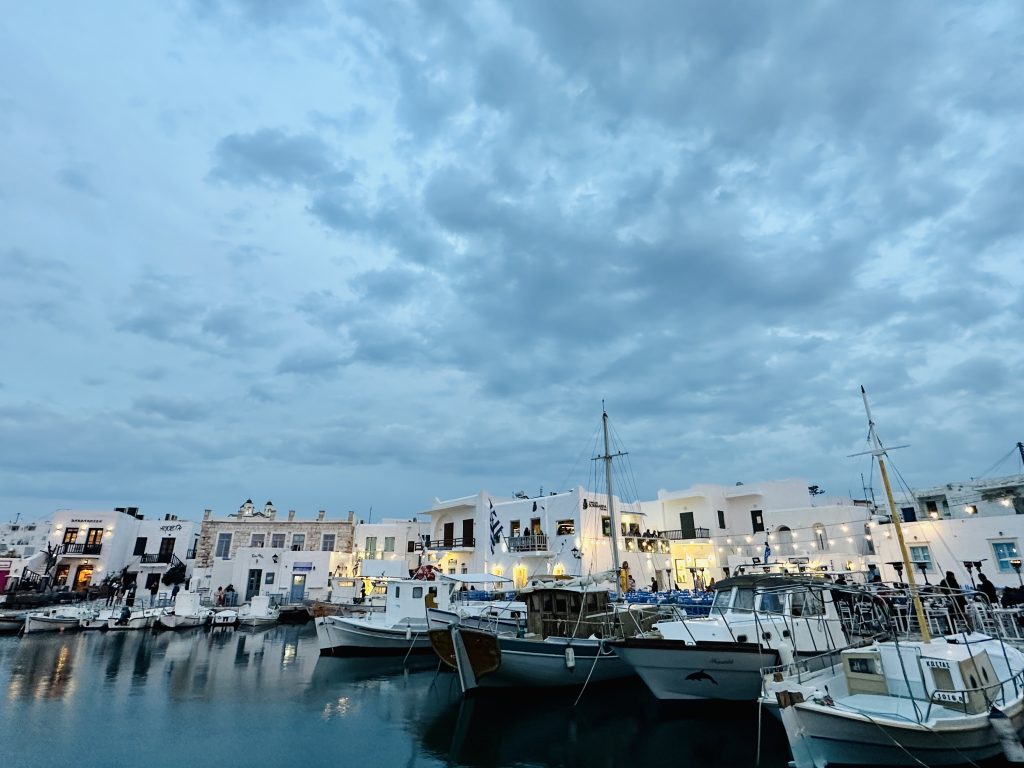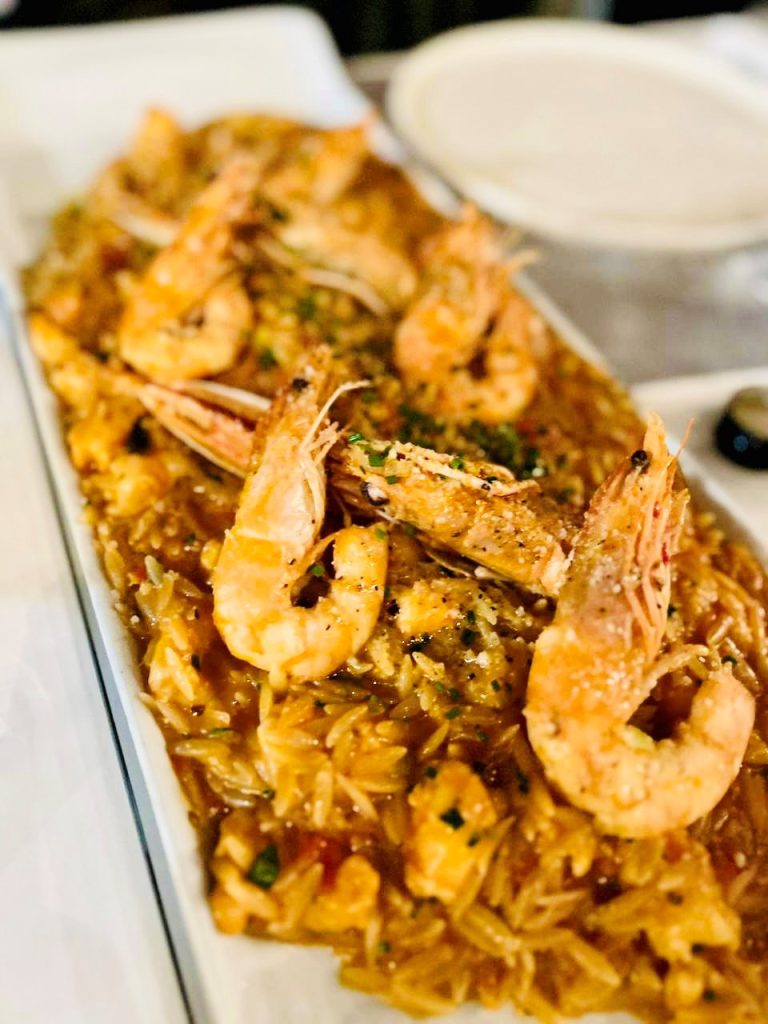 And the sunset here (other side of the marina)-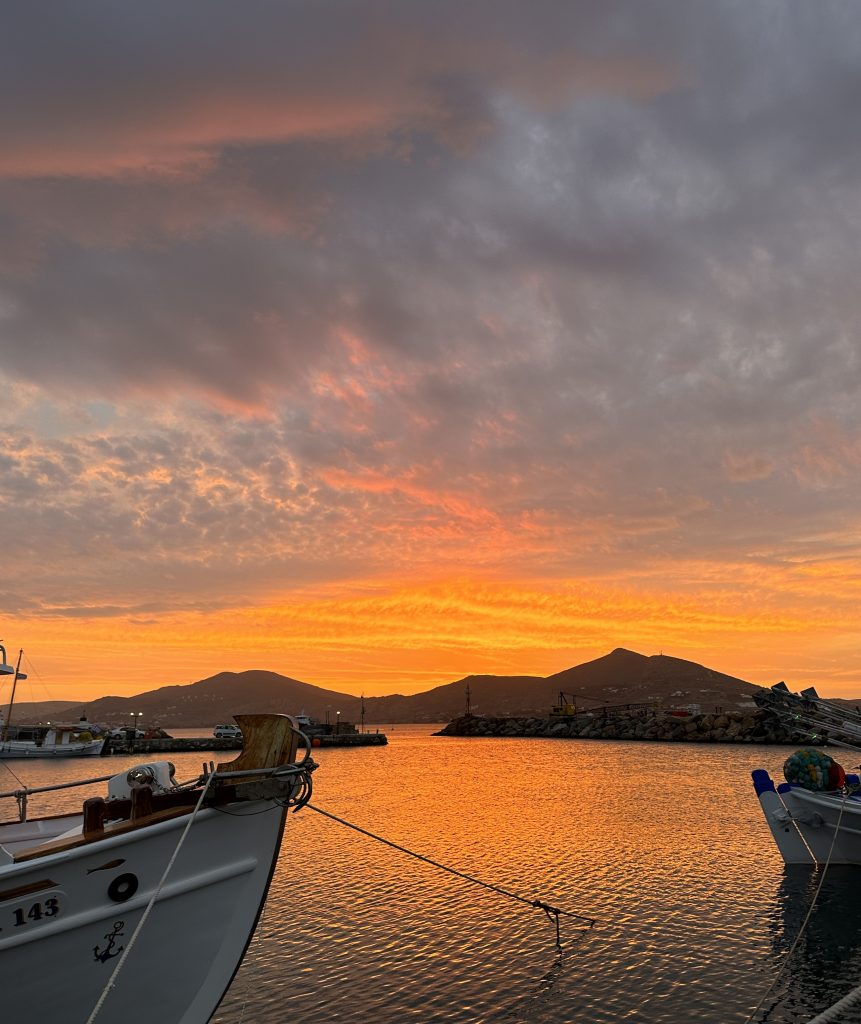 A boat ride on the water is a must, just look at this water-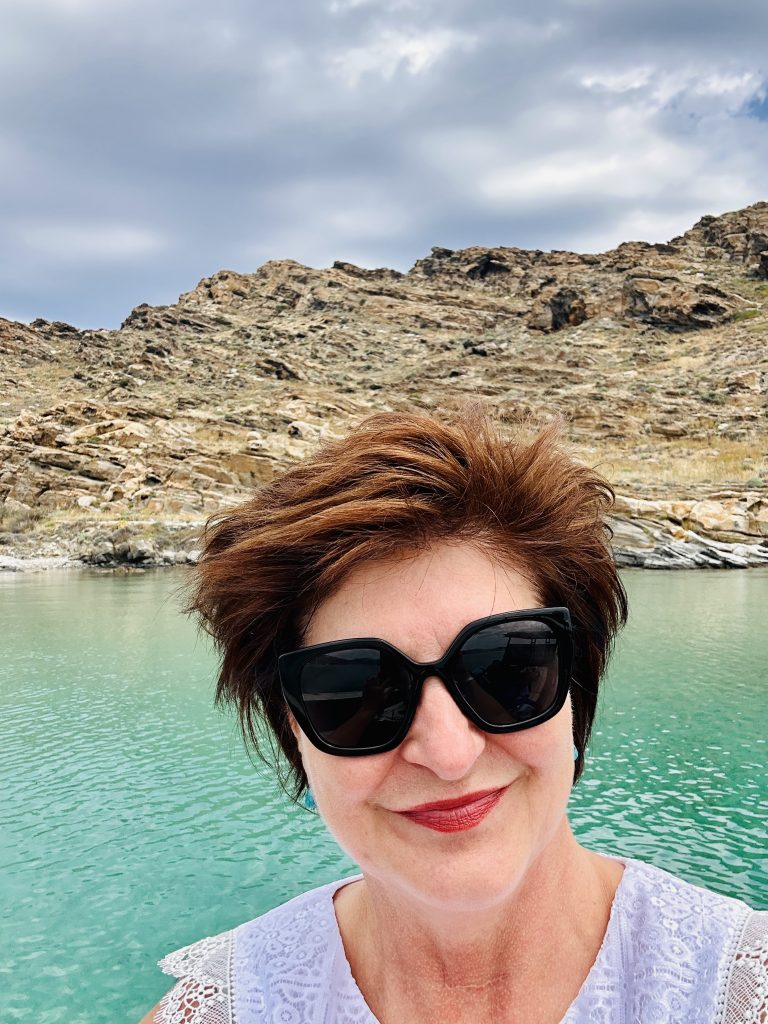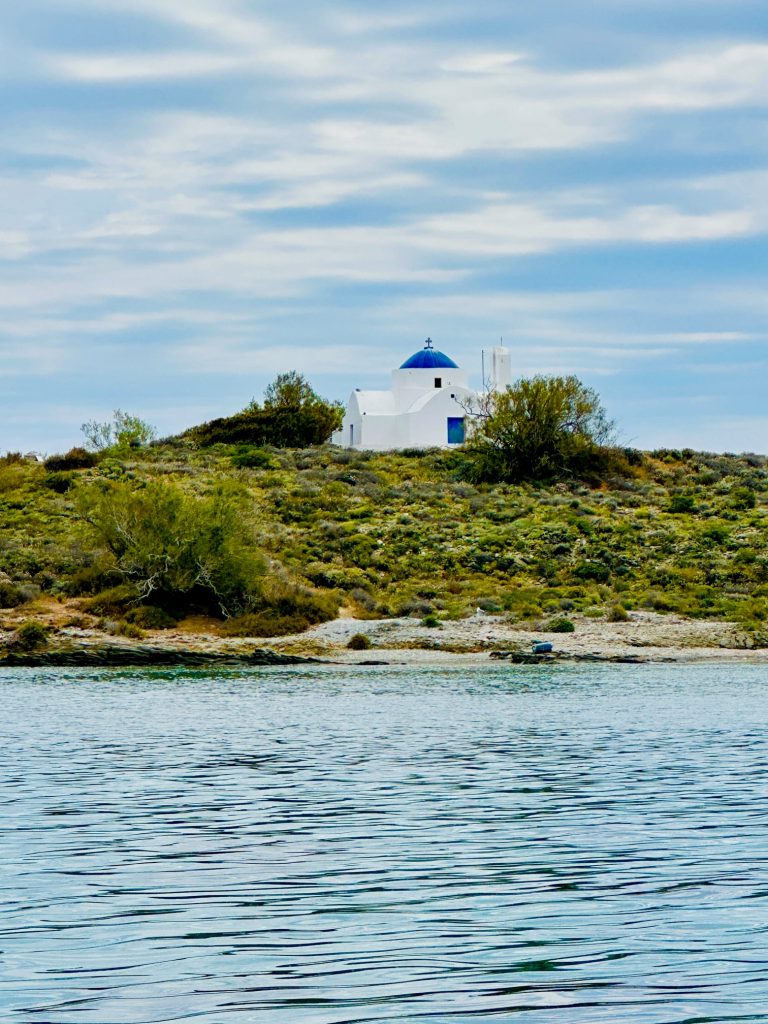 Other activities on the island include hiking, bike tours and cooking classes. And do not miss a day trip to Antiparos, an island off Paros. I didn't make it this trip, but the next time!
So go to Paros to get a taste of the local's Greece before it becomes as busy as Mykonos!
Any questions about Paros or island hopping in Greece? Feel free to contact me!